After Generating sitemap for blogger . If you know to "How to generate blogger sitemap so you can click here"
Go to google search console https://search.google.com/search-console and click on "start now".
After that, Click on "Drop Menu" As shown as given below image.
Click on "Add Property" To add blogger site.
Then submit blogger site. As given below image.
After that "Go to property"
Then click on "Sitemap" and submit url like "https://divyajeet.blogspot.com/atom.xml?redirect=false&start-index=1&max-results=500" . After submitting google is indexed it.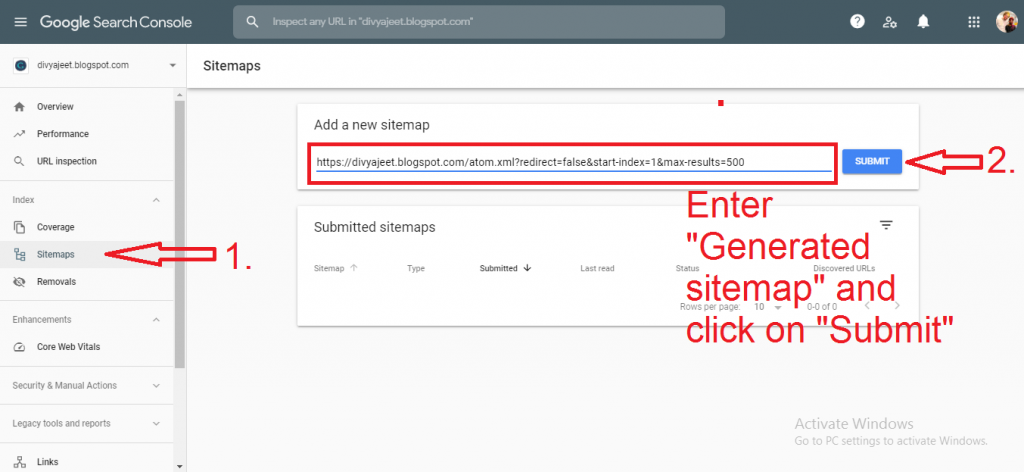 finally sitemap submitted successfully.