Google chrome browser is most popular than other browser. In fact everyone want to use more shorter way to launch google chrome browser. Hence, You can set your own shortcut key to launch google chrome browser.
Let's follow my step to make your shortcut to launch google chrome browser.
First, you need to find google chrome icon, Generally, most application shortcut is located on.
"C:\ProgramData\Microsoft\Windows\Start Menu\Programs"
Go given above location and find the google chrome icon. And right-click on google chrome icon – "send to" – Desktop (create shortcut). Please follow the image instructions.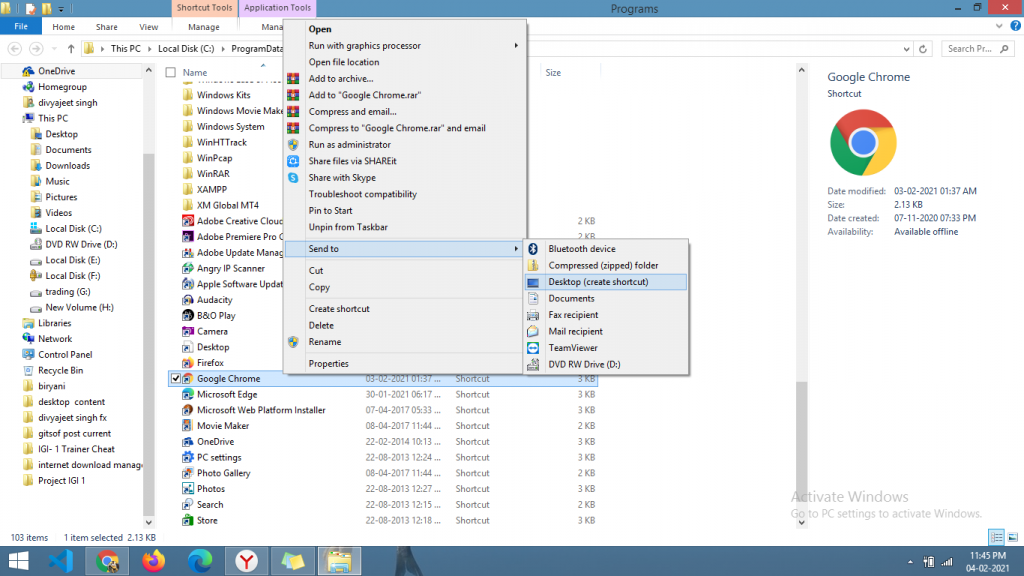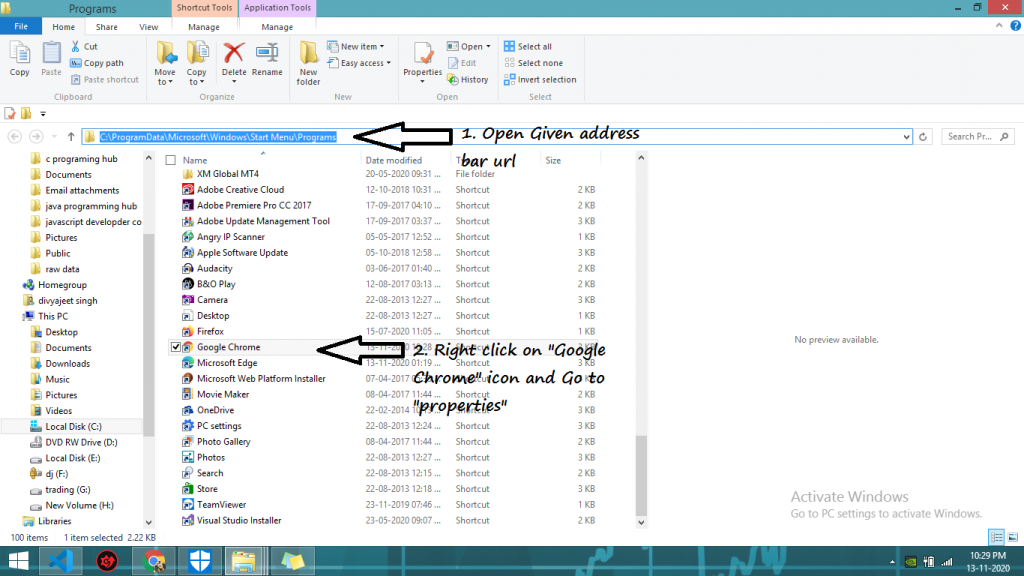 We need to right-click on the "Google Chrome" icon and go to the menu of "shortcut".
Inside the "Shortcut Key" Field we can type "Ctrl" + "Alt" + "G" and save the setting through click "ok"
Then it appears pop-up for admin permission ( you will need to provide administrator permission to change these settings. ).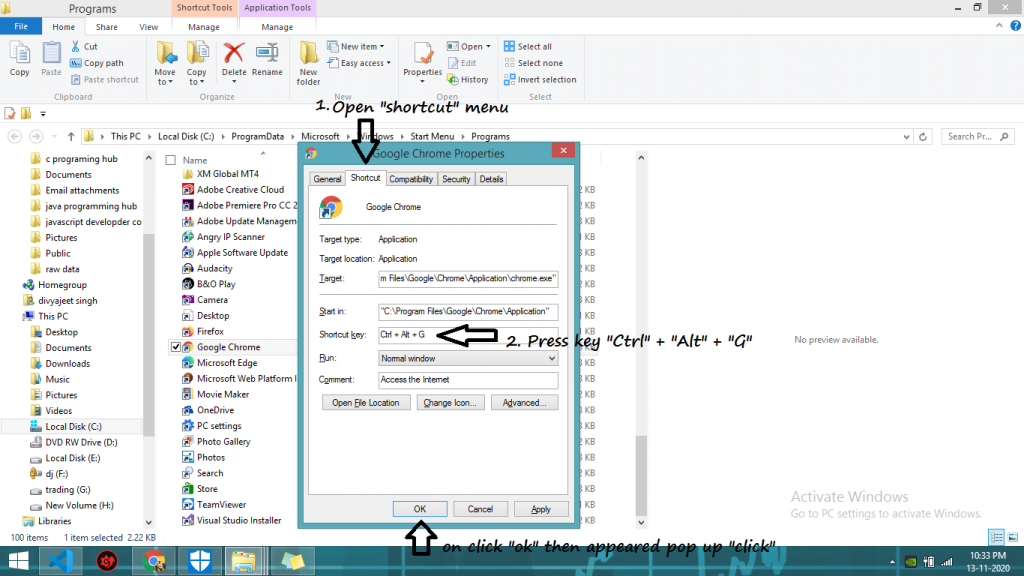 You will click on "continue".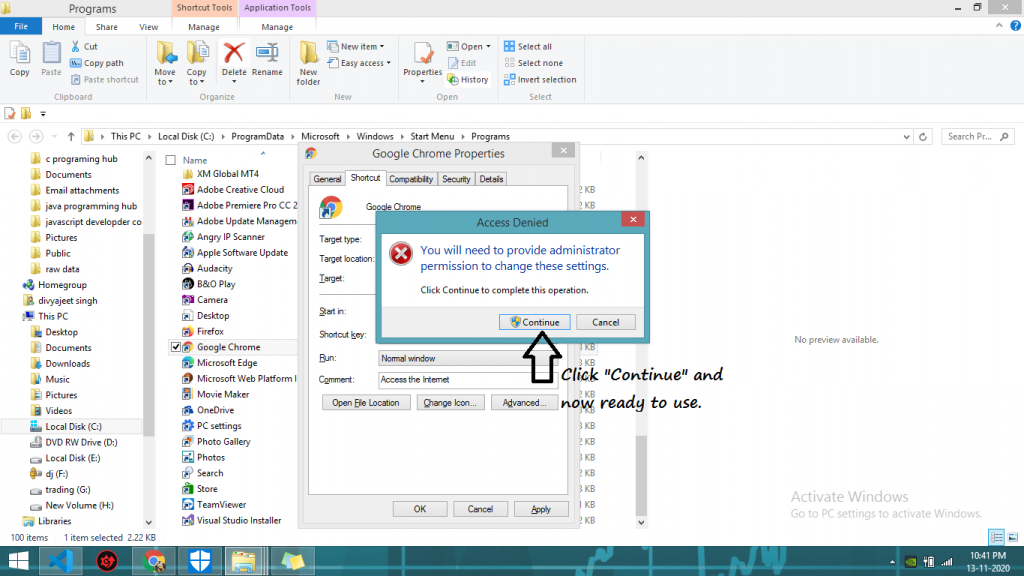 Now, it is ready to launch google chrome through your shortcut key ( "Ctrl" + "Alt" + "G")