Internet download manger is way to download anything from google chrome. But some time idm get crash and not showing in chrome browser.
First, you need to upgrade your IDM downloader. I had been already posted on topic "how to install IDM with full version, Please visit given link.
After download and installing IDM from the above link, So you can go the file of IDM installed location.
i.e "C:\Program Files (x86)\Internet Download Manager".
Inside the internet download manager folder you have a file name "IDMGCExt.crx"
Then go to google chrome browser and open url "chrome://extensions/" in the address bar field
After open "chrome://extensions" then go to folder of internet download manager, there would be file i.e "IDMGCExt.crx". you can simply drag and drop in "chrome://extensions" page and "Add" it. Now IDM is ready to use in google chrome browser.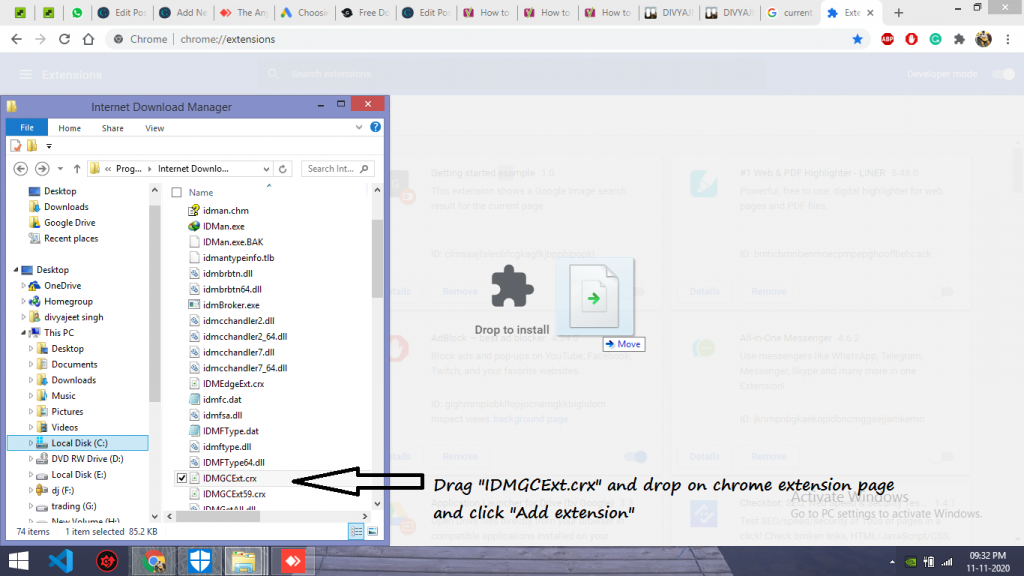 Note:- make sure to enabled google chrome capture download from idm menu select . Downloads > Options > General