The cloudflare is a website that's provide network services, and established security in your website. It is also used for to enabling http to https, that's security level help to remove the ddos attack, phishing and spoofing attack in website.
so if you are using cloudflare services, easy to install https in website. But most of site having problem in integration that some is wrong dns mapping, hence we need to delete the website.
Let's start delete website in cloudflare
In the "Overview" section, click on "Advanced" then click on "delete"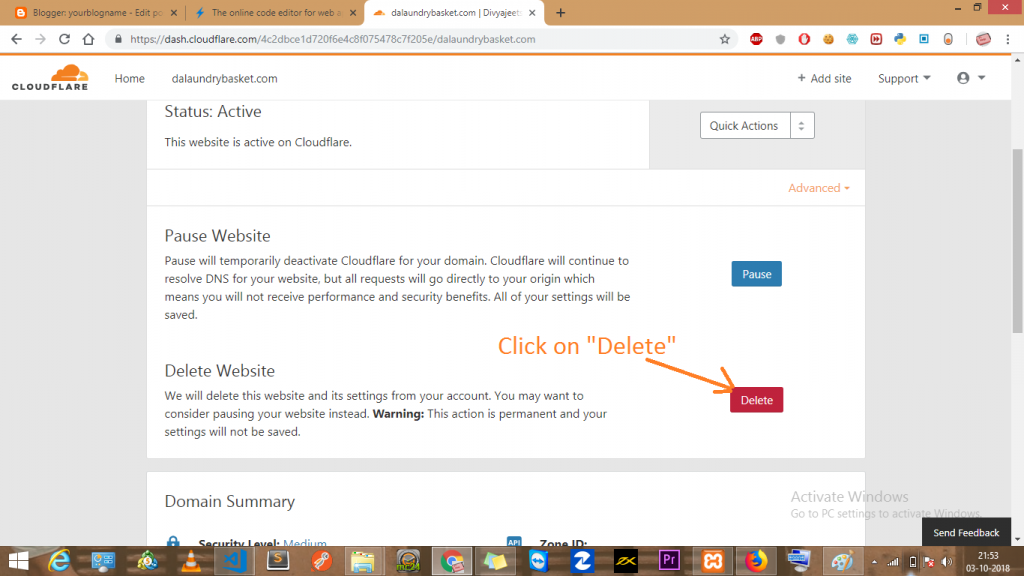 The pop up is appear to "Delete Website"
Simply click on "delete", now your website is deleted.